Narrowing the Digital Divide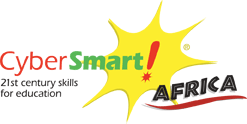 We're bringing a mobile learning technology platform designed for classrooms in developing countries — especially those without electricity. Massively scalable, affordable, and built for rapid uptake.
The CyberSmart Learning Platform packages the world's most advanced learning technologies, quality content, and training into a single mobile unit. It contains an Android computer, an energy-efficient super-bright projector, interactive whiteboard capabilities, solar rechargeable batteries, speakers loud enough for classroom use, advanced 3-D capability, cooling fans, and a unique dust filtration system. All packaged in highly durable aluminum unit, it moves quickly between classrooms impacting hundreds of student in a single day.
Teachers told us they need ultimate simplicity – to push a button and teach. We listened. Read More
A Digital Learning Company
We launched the very first digital literacy curriculum fourteen years ago. We did so with a very different—and substantially more effective—message than all the other organizations. CyberSmart embraced a research-based strategy of positive empowerment fostering 21st century skills.
Our interest in Africa began in 2006 with our personal volunteer initiative. Our attention quickly moved to leveraging our professional expertise. We began working at the grassroots to test and refine a practical and scalable way to deliver a 21st century education in developing countries.